Drug and Alcohol Detox in Virginia
MEDICAL WITHDRAWAL OR DETOX
Medical withdrawal, typically referred to as "detoxification" or "detox," is a comprehensive, medically managed approach used to transition a patient from physical dependence to abstinence.  As alcohol and drugs differ in their effects; so too does the withdrawal from these substances. Farley Center recognizes the need for a safe and comfortable withdrawal process by providing a physician-driven, medically monitored detoxification that includes an interdisciplinary staff of physicians, nurses, and counselors.  Our team is trained in a variety of protocols that allows for a customized detoxification based on dependance and medical history.  There is an appropriate mix of direct patient contact, review of records, daily treatment check-in, and 24-hour coverage by a medical staff.
Detoxification services can be accessed as an individual treatment if deemed appropriate with a coordination of care or can be bundled with The Farley Center's primary or extended-care treatments.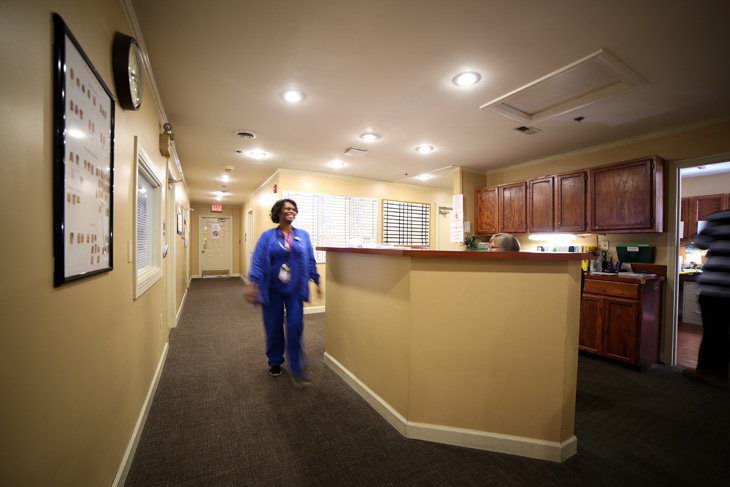 Individuals requiring detox must be in imminent danger and have the following three elements present:
The strong probability that certain behaviors will occur (e.g., continued alcohol or drug use)
The likelihood that these behaviors pose a risk to the individual or someone else (e.g., driving while under the influence or seizures resulting from withdrawal of alcohol without medical monitoring)
The likelihood that adverse events will occur in the near future
Because everyone is different, complications can occur. That is why it is helpful to have a medical staff trained in managing complicated withdrawal as well as medical and psychiatric concerns. Please contact the admissions office if you or someone you love is in need of detoxification and rehabilitation from drugs and/or alcohol. Our number is 888.707.3220.